Celebrating British Manufacturing at the Make UK Conference 2020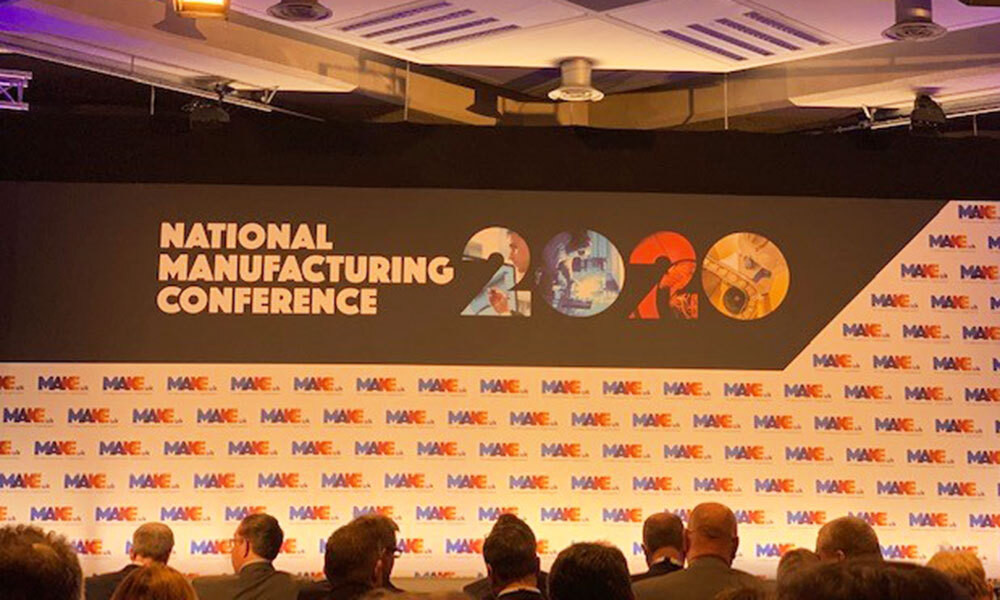 On 25 February Bensons were proud to join over 800 senior executives from around the country at the annual Make UK National Manufacturing Conference.
Make UK champions British manufacturing and manufacturers, with the conference giving delegates the opportunity to share inspiration and insights to help shape the future of manufacturing in the UK.
The day brought together industry leaders and business correspondents, plus the newly appointed Secretary of State for Business, Energy and Industrial Strategy; Alok Sharma.
During the day inspirational speakers shared insights and analysis with thought - provoking talks on the future of the manufacturing sector.
Key learnings from the conference
The morning workshops gave the opportunity to look at the importance of using apprenticeship schemes to nurture new talent within the industry. Apprenticeships is a topic that we feel passionate about at Bensons so this was a great opportunity to investigate apprenticeship schemes further.
In the afternoon, we looked at the importance of investing in technology, sustainability and people within manufacturing and the results this investment can deliver.
As well as providing lots of inspiration to help us continue to drive our business, and our sector forwards; the day offered a great chance to network with our fellow manufacturers.
Commenting on the success of the day, Helen Culloden, Bensons' Managing Director says: "It was a wonderful opportunity to hear from leaders within manufacturing and share our own experiences with colleagues from across the sector."
The Benefits Of Bespoke Industrial Control Panels
Electrical control panels are used to control a variety of systems, from wave machines in swimming pools to air conditioning and filtration units in underground rail networks.
Read More
Need to discuss your perfect Control Panel solution? Simply fill in the form with your details and requirements and we'll be in touch!
Give Us A Call