Bensons Looks to the Future with Fresh Look and Website
Over the last few months we've been working on a brand refresh and new website for Bensons and are excited to share the new look with you.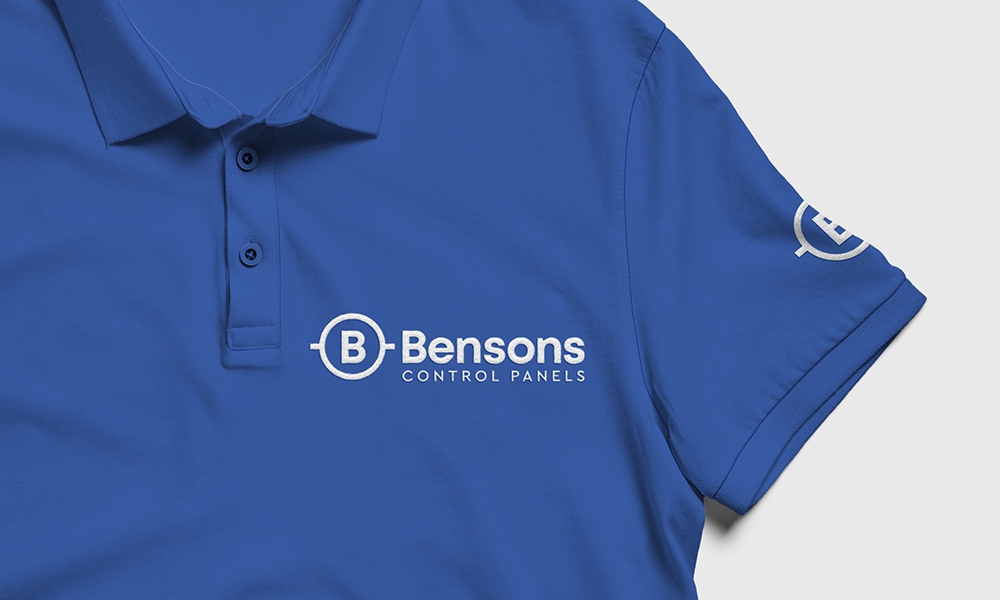 Why the change?
We've come a long way since our business was originally founded in 1961 and have exciting plans for the future.
Following in the footsteps of their father, with management and leadership roles at Bensons, Helen Culloden and Matthew Barton brought the company back into family ownership in 2018. Since then, they've focussed on driving the company forward, whilst retaining the strong company values the business was founded upon.
Continuous improvement is important to us and we felt it was time the Bensons brand had a refresh to reflect the business as it stands today. Our aim was to reflect the company's position as a trusted leader in the world of control panels and systems.

About the new brand
We wanted the new brand to reflect the key areas that are important to our business: quality, innovation, collaboration and clarity. Here's how we have incorporated these in the new look:
Quality
Quality is the cornerstone of Benson's business. From the materials used to the quality of service, Bensons is proud to always deliver the very best product and service possible. Our new brand represents the quality of our work and dedication to our business.
Innovation and Technology
As a leading designer of cutting-edge control panels and systems we are always innovating, and regularly invest in high-quality training and development to bring the latest knowledge and expertise to our customers.
We invest in the latest design and manufacturing technology, developing products and solutions in a range of sectors. The B monogram on our new logo is derived from the motor symbol used within circuit diagrams and symbolises powering our business and our customers' businesses forward.
Collaboration
The interconnected wiring on the brand pattern not only reflects the wiring in our panels but also the close relationships we develop with our customers. We invest the time getting to know you and your business, taking a consultative approach to deliver customised solutions.
Clarity
Bensons are problem solvers at heart. Our new branding is bold and clear and represents our commitment to delivering clear solutions to complex challenges for our customers.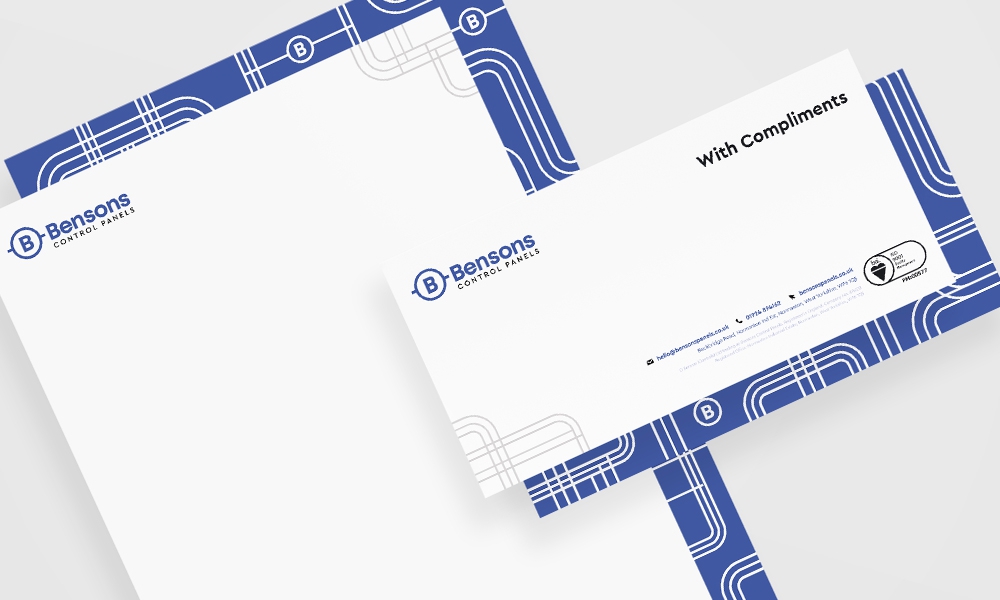 Looking ahead
We are proud of the strong customer relationships we have built over the years and this is thanks to the team's in-depth knowledge, high quality delivery and pride of workmanship.
We look forward to building on these relationships in 2020 and forming new relationships too.
Whether you've known us for a while or are meeting us for the first time, we may have a new look but we're still the same team working hard to deliver an exceptional service and the best panels and systems.
We hope you enjoy browsing our new website. If you have a project you'd like to discuss, just fill out the contact form or contact us on 01924 894162 and one of our team will be happy to help.
The Role That Control Panels Play In The Efficient Operation Of Boilers & Heating Systems
Around 85% of the UK's commercial and industrial buildings are currently heated by gas. However, the heating of UK properties is about to undergo a substantial change as we transition towards low carbon energy systems.
Read More
Need to discuss your perfect Control Panel solution? Simply fill in the form with your details and requirements and we'll be in touch!
Give Us A Call