Bensons' Continues to Invest for the Future Through Apprenticeships
A highly skilled workforce is a point of great pride for Bensons. To ensure that we continue to stay at the forefront of the UK control panel industry, we are committed to on-going investment in our team.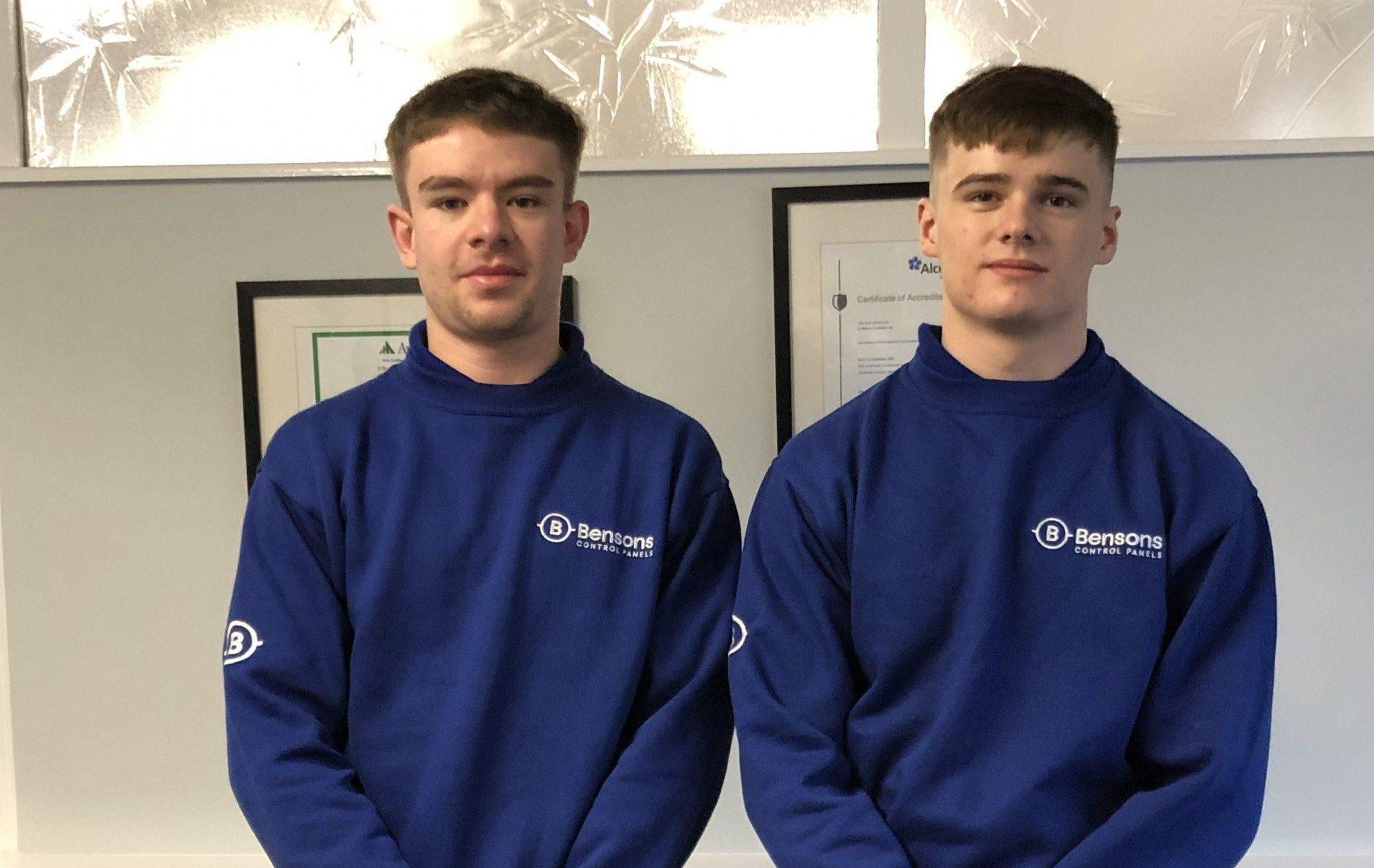 2020 is the second year of our apprentice programme, building on the experiences learnt in year one we have doubled our intake for this year.

We are delighted to welcome Tom Mee and Ben Ruby into the workplace after spending three months full-time at our training partner, Humberside Engineering and Training Association (HETA).
Tom and Ben are both working towards achieving a Level 3 Engineering Fitter qualification, they will spend four days each week applying the theory learnt at HETA whilst developing the complementary skills that will soon make them valuable contributors to the business.
Commenting on the scheme, Matthew Barton, director at Bensons says: "It is generally recognised that the UK suffers from a skills-gap in many areas of Science, Technology, Engineering and Manufacturing. As a forward-looking SME we feel it is only right that we make the necessary investment to help address this industry wide challenge".
The Role That Control Panels Play In The Efficient Operation Of Boilers & Heating Systems
Around 85% of the UK's commercial and industrial buildings are currently heated by gas. However, the heating of UK properties is about to undergo a substantial change as we transition towards low carbon energy systems.
Read More
Need to discuss your perfect Control Panel solution? Simply fill in the form with your details and requirements and we'll be in touch!
Give Us A Call