A Step By Step Guide To Power Distribution Boards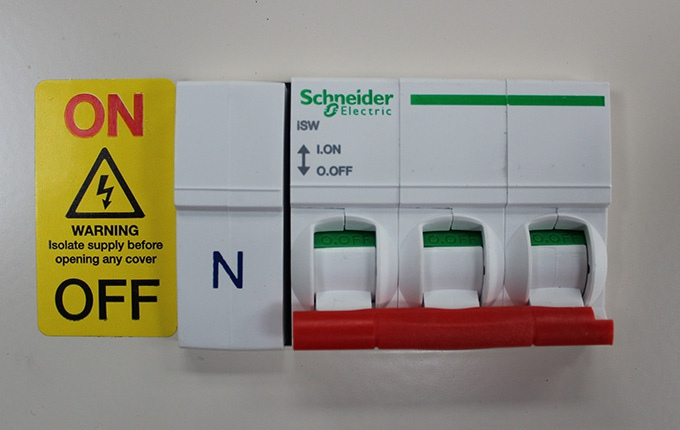 At Bensons, we design and manufacture custom distribution boards for a wide range of customers, and offer a range of standard proprietary systems for various applications. A power distribution board can incorporate a variety of subsystems, including metering and monitoring systems. In this article, we explain what distribution boards are, how they work in industrial applications, and the benefits of using a distribution board for electrical power management.
What Is A Distribution Board?
In our homes we all have a simple distribution board, generally in the form of fuses or circuit breakers which connect the different domestic electrical circuits to the incoming electrical supply. In an industrial context a distribution board (or power distribution unit – PDU) provides the same functionality, but on a bigger scale. A PDU distributes electrical power to multiple secondary or subsidiary circuits across multiple applications. These can be relatively straightforward – such as distribution boards designed to control lighting systems – or extremely complex. A typical system has a single power input and multiple outputs, allowing several systems to be connected to the distribution board. Distribution boards vary widely in size and configuration and can be customised to meet the specific needs of each customer, or to incorporate increased safety features as required.
Some of our recent projects include complex, multi-level power distribution boards for pharmaceutical sites, Premier League football clubs, data centres and waste reprocessing plants, with hubs for controlling lighting, heating, HVAC applications, airflow, and other processes.
How Do Industrial Power Distribution Boards Work?
Distribution boards act as unified power hubs, meaning that you don't have to connect each output device separately to its own power source, simplifying your electrical infrastructure and reducing cost. Each board is connected to a single electrical power input feed, which channels power into secondary circuits connected to outputs for each linked device, or system. The main electrical feed has its own circuit breaker which allows the entire electrical supply to be turned off. Each secondary circuit has a circuit protection device such as fuse, circuit breaker and/or isolator to protect against overloads and to allow that specific circuit to be turned off. The end result is that a blown fuse in one system/device doesn't take the entire system off-line. The distribution board, fuses, and wiring are generally contained within a control box, or enclosure, although it is not uncommon to find multiple distribution boards in a single facility.
The Benefits Of Distribution Boards
The main advantage of using a distribution board is that it ensures that electricity is distributed in the right proportion to each element of a system in a safe and efficient manner. They reduce the chance of individual circuits becoming overloaded and of a single failure on one circuit shutting down an entire system.
Other benefits include:
- Fewer electrical short circuits and short outs
- Convenience – no need to connect individual devices to the power supply
- Reduces your need for electrical wiring – reducing trip hazards and snags
- Save space on larger circuits
- Increases energy efficiency and quality by filtering electrical power through the distribution board, and through customisable outputs with specific voltages
- Customisable design – bespoke distribution boards can control anything from a few amps to several hundred amps of output
Find Out More
At Bensons, we combine over 60 years' expertise and experience in distribution board design, with a proven track record of bespoke project delivery and quality assurance. Our sector expertise includes working with clients in the leisure, manufacturing, pharmaceuticals, and power distribution sectors, and our team are on hand to provide personalised expert advice and assistance on all projects. To find out more, or to discuss your project requirements with one of our team, please call us directly on 01924 975578, or click here to request a call back.

The Role That Control Panels Play In The Efficient Operation Of Boilers & Heating Systems
Around 85% of the UK's commercial and industrial buildings are currently heated by gas. However, the heating of UK properties is about to undergo a substantial change as we transition towards low carbon energy systems.
Read More
Need to discuss your perfect Control Panel solution? Simply fill in the form with your details and requirements and we'll be in touch!
Give Us A Call