5 Reasons Why You Should Choose Bensons For Your Next Project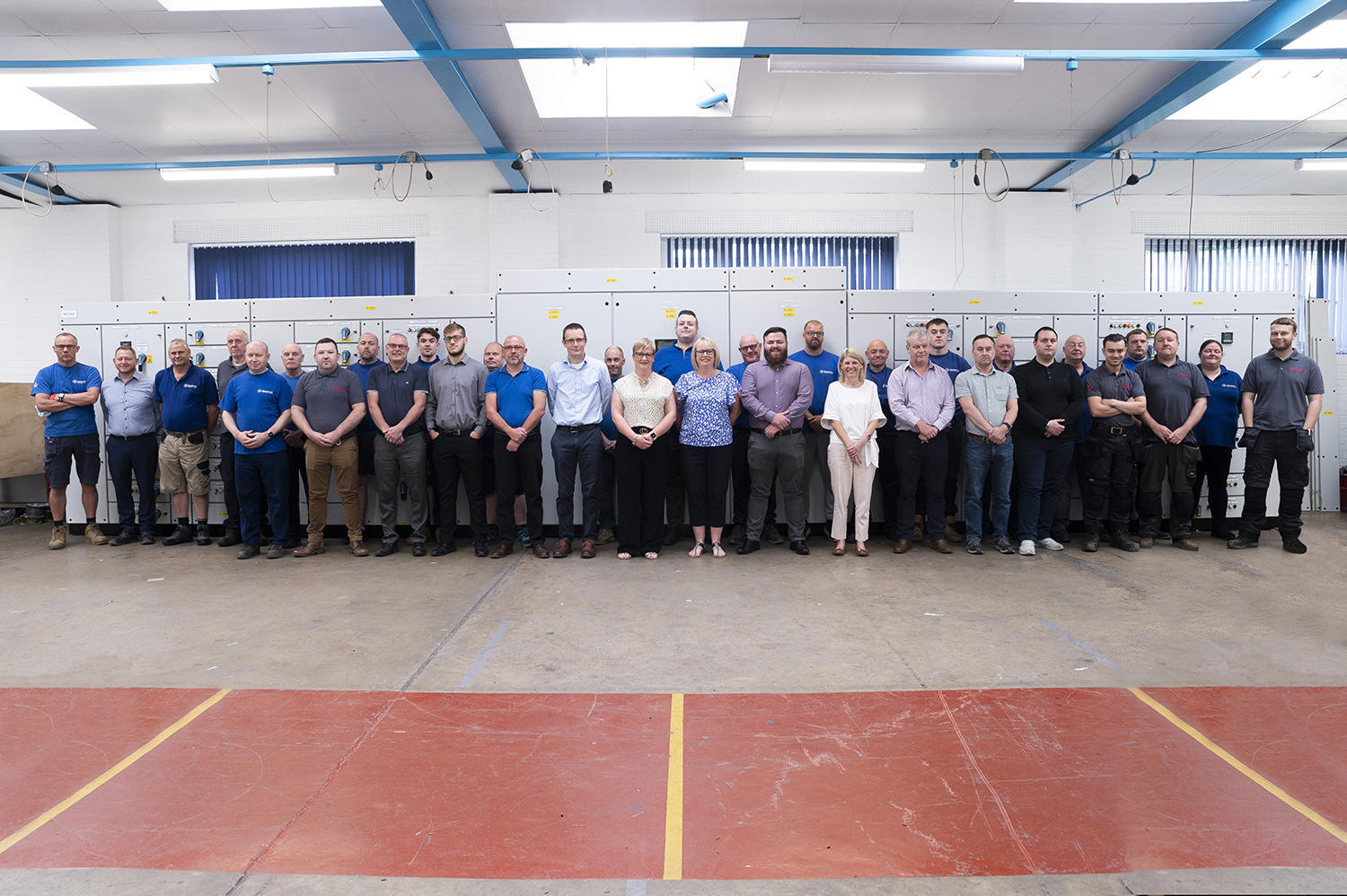 At Bensons, we create industrial control panels for a wide range of process control applications. Our experienced team have a breadth of expertise and commitment that makes us leaders in the control panel industry. In this article, we look at the five main factors that set Bensons apart from other similar businesses in our industry, and why you should consider us for your next project.
To find out more about what we do and how we do it, we'd like to invite you to explore our website in further detail. To discuss our approach in person, and the ways in which we can help you, please don't hesitate to call us on 01924 975651.
1) Understand What The Client Needs And Provide A Complete Solution.
One of the main things that sets Bensons apart from our competitors is the way we approach each project. Every control panel we design and manufacture is unique, and is custom designed to meet the output requirements of individual customers. The process begins, therefore, by understanding precisely what each customer needs – not only so we can design your control panel with the right systems and functions for you – but also so we can define your support requirements long term.
The end-to-end service includes design, manufacture, installation, and ongoing after sales technical support, and our delivery process is entirely flexible around the needs of your business. We are also happy to work with your design team if you already have technical designs in place and can manufacture and implement pre-existing designs if required.
2) Very High-Quality Control Panels
Quality is at the heart of everything we do here at Bensons, with the entire process underpinned by our fully accredited ISO 9001 (2015) quality system. A key factor in our service is to ensure that your control panel works correctly and efficiently when installed, and to provide you with a reliable service life without unnecessary maintenance and repair issues. To ensure this, we work with some of the best global suppliers in our industry, including Siemens, Rittal, Weidmuller, Socomec, Cembre and Danfoss.
3) Excellent Service
At the core of our service is our excellent workforce, which enable us to deliver a consistent and valuable service for our customers. Since its start in the 1960's, Bensons has prided itself on its class leading staff retention, allowing us to offer a continuity of support to our many repeat customers. . Many of our engineering and production team are long-standing employees, and we are always looking for opportunities to nurture the next generation of engineers and technicians. Each team member is given ongoing training to develop their skills and service philosophy, and we select our team based on their motivation, talent, and commitment to the very highest standards of customer service.
4) Cross-Sector Expertise
Bensons regularly works with a variety of market leading customers across a range of industrial sectors, including Honeywell, Schneider, SSE, Centrica, Wastecare and FT Leisure. Our current customers are drawn from the heating and ventilation sector, distributed power generation, , pharmaceutical manufacturing, and the leisure and sports industry, as well as major airports (we have undertaken projects for Heathrow, Manchester, and Gatwick airports) and public sector organisations.
5) Sustainability
We work with our customers to build systems that reduce energy consumption and hence the carbon footprint and emissions of the end process. Examples of this include clean rooms, swimming pool filtration systems and distributed energy installation. In addition to the environment benefits delivered by such solutions, there is also a financial benefit that comes from saving money on energy bills. Furthermore, a well-designed and well-engineered control system will optimise the performance of the end process, placing less strain on components, leading to lower long-term downtime and maintain costs.
Next Steps – Tell Us About Your Project
At Bensons, we work with customers in 30 different countries around the world and deliver over 1000 panels globally each year. Our business has over 60 years' experience in designing bespoke control panels and systems for a wide range of businesses, from engineering companies and sports stadiums to construction contractors and large-scale manufacturers. Every system design is personalised to the needs of the customer, with a combination of cutting-edge components and innovative design techniques to produce the most reliable and effective systems for each application.
To find out more, please get in touch with one of our team today to tell us about your project, and we look forward to creating a bespoke solution for you.
The Role That Control Panels Play In The Efficient Operation Of Boilers & Heating Systems
Around 85% of the UK's commercial and industrial buildings are currently heated by gas. However, the heating of UK properties is about to undergo a substantial change as we transition towards low carbon energy systems.
Read More
Need to discuss your perfect Control Panel solution? Simply fill in the form with your details and requirements and we'll be in touch!
Give Us A Call